Info: To put products into your cart and make a purchase cookies must be enabled.

Check us out!
Sell your stuff on CressonStorage.com and reach thousands of customers. CressonStorage.com deposits funds into your PayPal account. Contact us for more information (Click Here).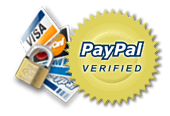 You can easily find products selecting the category you would like to browse below.
Categories