On September 24, 2017 a water break destroyed the kitchen, bathroom, living room and basement of an elderly widow living on social security.
The water damage has rendered it unlivable until it can be repaired. Unfortunately the homes insurance policy carries a 10,000 dollar deductible. As you can imagine this is an astronomical amount for an elderly woman living on a fixed income. Her children are doing their best to help but can not afford to pay the deductible.

If you can find it in your heart to donate to this fund to help defray the costs the family would be forever thankful.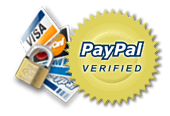 100% of your net donation will be transferred to CressonStorage.com.

NOTE: PayPal fees equal: (2.9% + 30 cents per transaction).
The proceeds will be transferred by LVA Publishing and Entertainment Inc. which is only a PayPal processor for CressonStorage.com. LVAPUBLISHI will appear on your credit card.
---
With M & M Storage, the best self storage in Cresson which is right around the corner from your home or office.

Centrally Located
M & M Self Storage is centrally located in Cresson.  We are near a major road that is used daily by people living in Ebensburg, Gallitzin, Loretto, Munster, Lilly, and Downtown Cresson. Excellent for students attending Mount Aloysius and Saint Francis College.

State-of-the-Art Facility
M & M Self Storage was established in order to bring state-of-the-art self storage to the Cresson area.  The facility has the following features:



Centrally located between the Cresson Post Office and Downtown Cresson;



Ground level entry for all units which means no stairs hassles or elevators to deal with during your moving;

Locking systems that ensure that you use your lock and therefore nobody else has a key but you!
.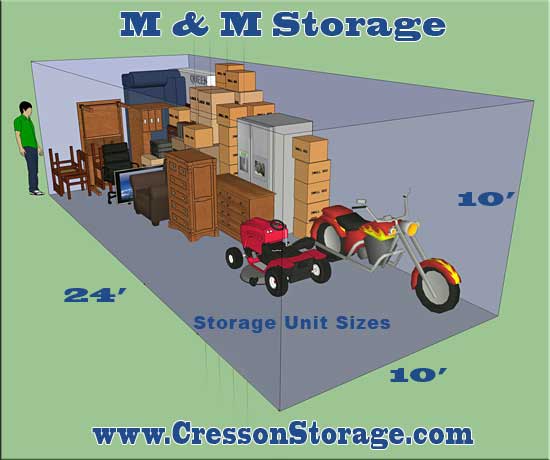 List Your Yard Sale FREE on CressonStorage.com (Click Here)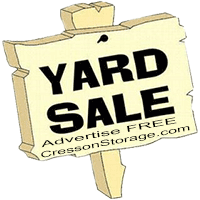 ---


2017 Steeler Raffle Ticket Winner - Michael McBroom

August 5, 2017 - PA Lottery Number: 342
Purchased Here Online! At www.CressonStorage.com

Pittsburgh Steeler News

---